Car LED Light Bulbs F55 12V 55W 7500LM Super Bright
● Voltage: 12V
● Power: 55W
● Tcase: -40℃~+150℃
● Model Available: H1,H3, H4,H7,9005/HB3, 9006/HB4, H8, H9, H11,9012,880,H15 etc
● Lumens(lm): 7500 LM
● Color Temp: 6000K
● Certification: CE E-mark RoHS
---
Model: F55
Brand: Hello DIDO or OEM
Code:85122010F55H7
Product Description
Car LED Light Bulbs High Brightness
Specification:
● Voltage: 12V
● Power: 55W
● Tcase: -40℃~+150℃
● Model Available: H1,H3, H4,H7,9005/HB3, 9006/HB4, H8, H9, H11,9012,880,H15 etc
● Lumens(lm): 7500 LM
● Color Temp: 6000K
● Certification: CE E-mark RoHS
Aplication: Auto headlight, fog light, car high beam/ low beam etc
Lifespan: 30000hrs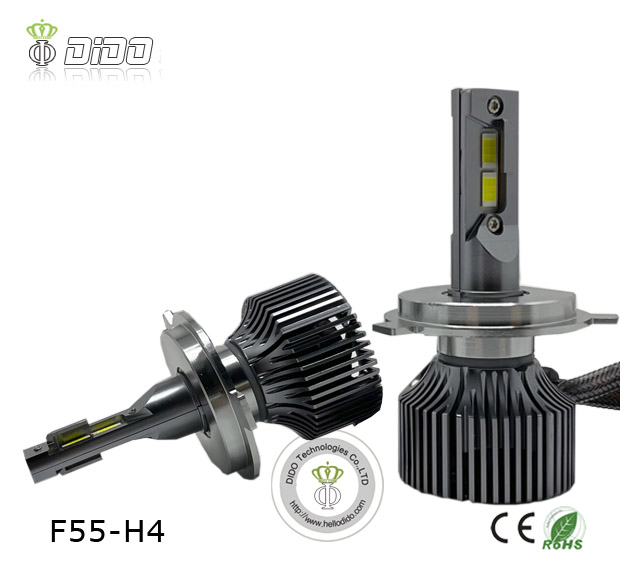 Product Features:
Superior Quality: Superior LED chip, good heat dissipation system, intelligent temperature control system, more stable quality.


Brighter: 7500LM, much more brighter than the normal LED bulb in the market.

Canbus: .This LED bulbs have canbus function, can pass almost 90% cars on the market, no warning lights on the dashboard

Extremely long life: Good heat dissipation effect, lifespan is about 30000hrs.

Easy Installation:Easy to install, non-destructive installation

Long Warranty: 18 Month since the date of purchase.



Package info:
1.Black box: MM
2.Product weight: 0.05kg/set
3.Carton size: